Intro
This is a mini course introducing you to a puppies first groom either in a salon or at home. This course addresses the steps needed to take to introduce a puppy into a salon and get it ready for its first grooming experience. Whether you are getting your puppy used to being groomed at home with your own equipment, or you have new puppy in your salon for its first time and you need to get it used to the sounds, smells and feelings, this course will help make the process clear and easy.
Who is this course for?
Pet groomers - salon owners and home groomers - taking on new clients, wanting to grow your business, take on new puppy clients and provide an excellent service. This course is also for anyone who has recently received a new puppy into their life and wants to learn how to groom them themselves from home.
Reasons to enrol in this course?
This course will teach you about equipment, puppy grooming, handling a puppy, and how to create a positive and calming experience for a puppy in a salon, at home, for their first grooming experience. You will gain confidence dealing with new and stranger puppies, confidence grooming puppies and an understanding of puppies senses, emotions and feelings in new environments.
What you will achieve?
The ability to introduce a puppy to a salon and to the grooming lifestyle through sounds, touch, feeling, smells and grooming.
Understanding puppies emotions, actions and personality to appropriately calm them down and provide a happy and positive experience.
Knowledge of equipment for puppy grooming.
Understanding what to do with a puppy on their first visit to a salon; what grooming actions to do, what not to do, how to do it and why.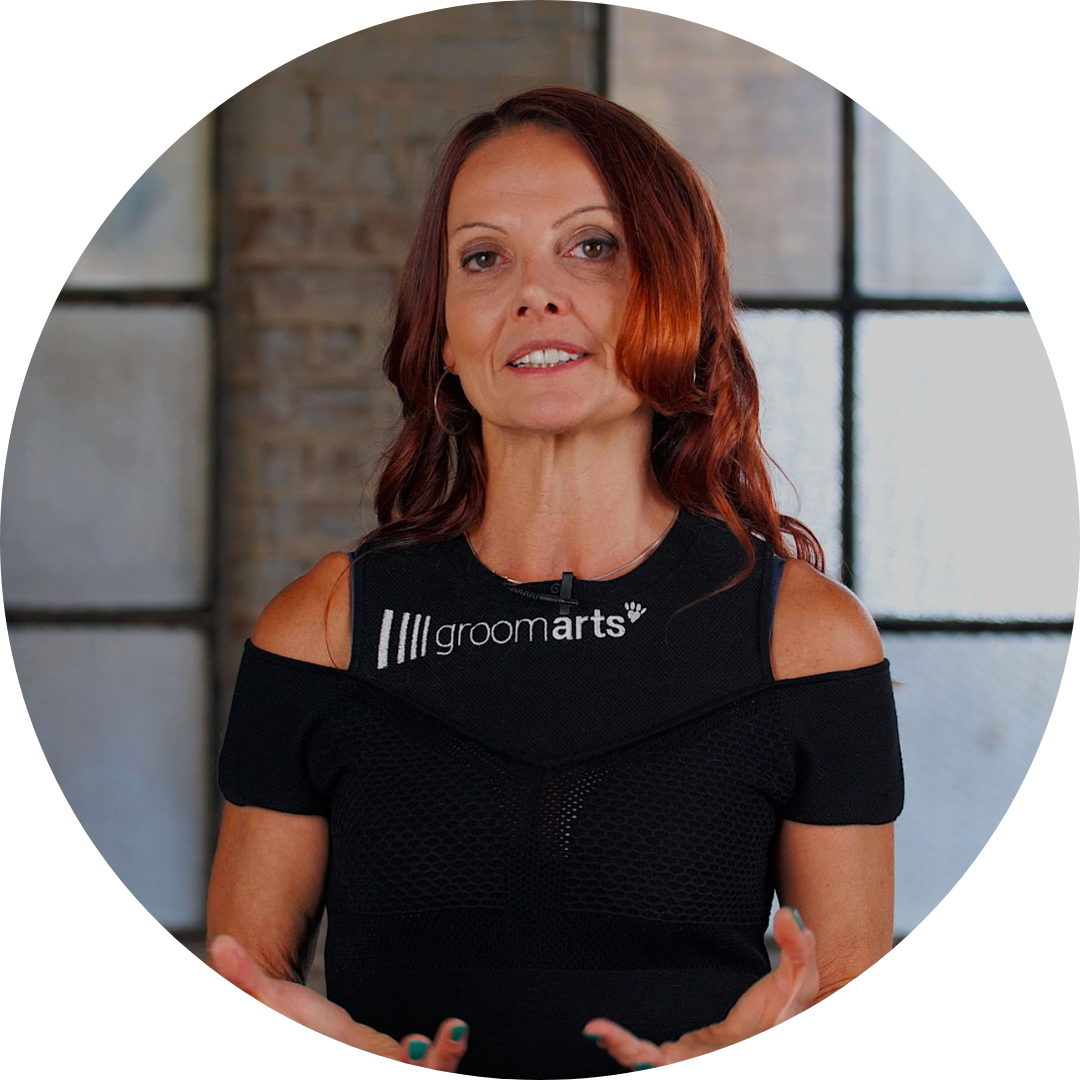 Your Instructor
Laura Campanella
From her academy in the north of London, Laura Campanella Academy Director of groomarts, teaches practical pet grooming and animal welfare courses, educating people to become qualified pet groomers and raising the standard of pet care. Laura has a dream that every pet or animal around the world will receive the best level of care, attention and affection everyday, and that everyone has the opportunity to receive dedicated training and trustworthy advice.
Example Curriculum
Available in days

days after you enroll

Introduction a puppy to a salon
Other courses we think you might like.
Frequently asked questions
How long do I have access to the course?
Once enrolled onto a course it is available to you for a lifetime, or as long as you need it. There is no limit on course accessibility.
When does the course start and finish?
When you want to start and finish it. This is a flexible learning experience; once you are enrolled onto the course you can start it as many times as you want, pause and come back to it later, and finish it and start over again.
Will the course be available immediately?
Once enrolled the course is available immediately to start.
Is there support outside of the curriculum?
Our teachers, groomers and the staff at groomarts are available for you as much as possible and at anytime (when possible). You can email us, send us a private message, give us a call or visit us at our academy. Once you have enrolled as a student onto one of your courses you have joined our community of animal lovers, and we take care of our community.
How do I receive my certificate?
As soon as you have completed the course you will be provided with a groomarts certificate that states the completion of your course.
Check your inbox to confirm your subscription