Example Curriculum
Available in days

days after you enroll

Washing a Dog Explained: The Essential
Your outcome
You will come away from this course with the ability to expertly clean, wash and dry dogs of different coat types with precision and effectiveness and ensure a perfect all over clean every time with ease. You will have a much better understanding of the coat types and how often they need to be bathed in order to stay clean and healthy. This course will teach you a lot about your dogs health and will help to improve the relationship you have with your pets, as well as massively improve your dogs health, happiness and comfort.
What you get!
A detailed explanation of bathing a dog, how often and with what technique and equipment. As well as a detailed demonstration video from Laura showing you step-by-step what you need and what you need to do to keep your dog looking, smelling and feeling clean for much longer.
Equipment advice and guidance to using the best tools that work well and suit your dogs coat type, making the bathing and drying experience very easy and straight forward.
Expert tips and techniques to put into action that will provide you with instant results that stand the test of time, and walkies.
Exclusive advice from Laura on how to professionally bath any dog without fuss or stress.
Skills to look after your dogs coat and keep your dog feeling healthy, happy, and at its best.
Competitive knowledge, skills and experience to impress any parent, groomer or judge, and trustworthy advice that will give you and your career a head start.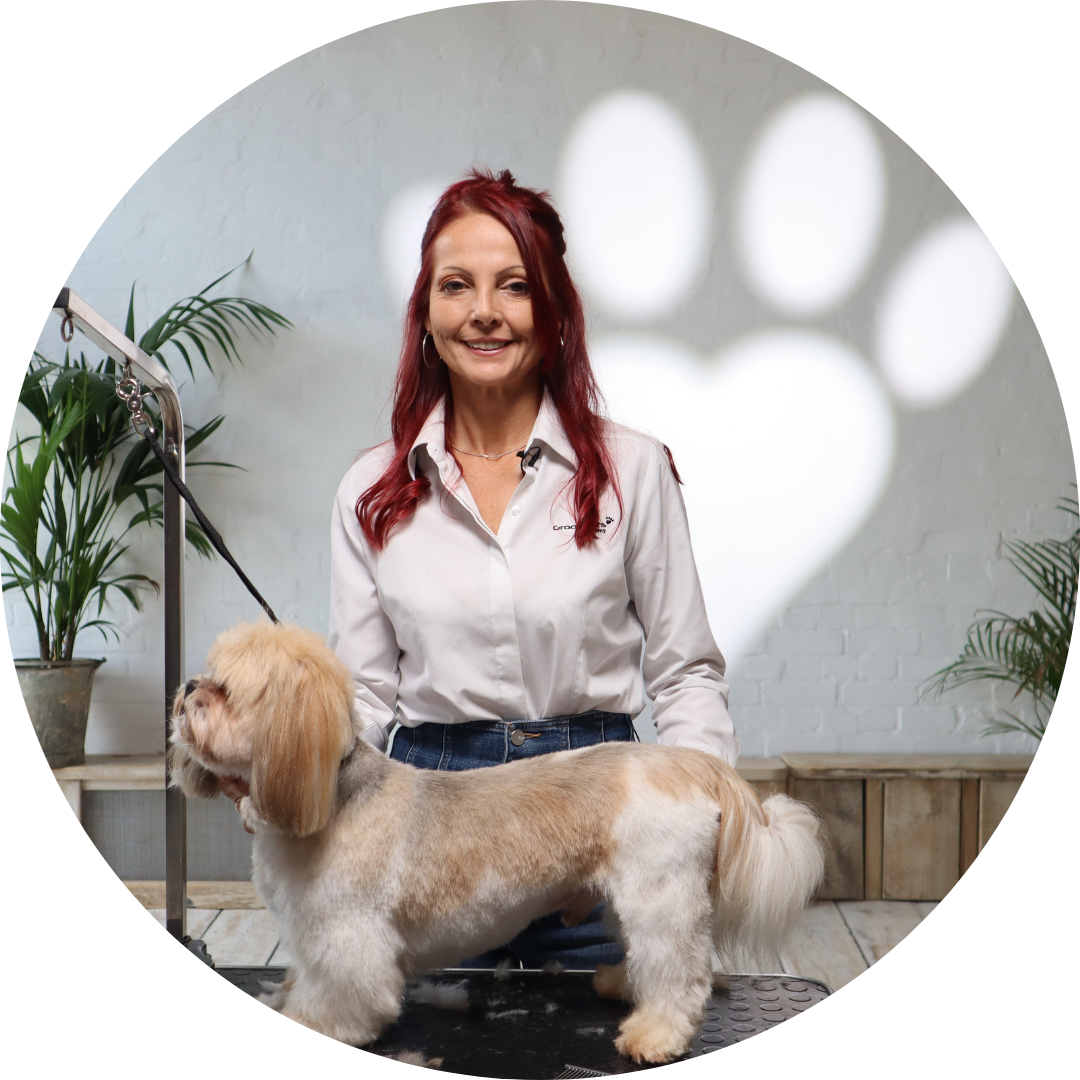 Your Instructor
Laura Campanella
From her academy in the north of London, Laura Campanella Academy Director of groomarts, teaches practical pet grooming and animal welfare courses, educating people to become qualified pet groomers and raising the standard of pet care. Laura has a dream that every pet or animal around the world will receive the best level of care, attention and affection everyday, and that everyone has the opportunity to receive dedicated training and trustworthy advice.
Frequently asked questions
How long do I have access to the course?
Once enrolled onto a course it is available to you for a lifetime, or as long as you need it. There is no limit on course accessibility.
When does the course start and finish?
When you want to start and finish it. This is a flexible learning experience; once you are enrolled onto the course you can start it as many times as you want, pause and come back to it later, and finish it and start over again.
Will the course be available immediately?
Once enrolled the course is available immediately to start.
Is there support outside of the curriculum?
Our teachers, groomers and the staff at groomarts are available for you as much as possible and at anytime (when possible). You can email us, send us a private message, give us a call or visit us at our academy. Once you have enrolled as a student onto one of your courses you have joined our community of animal lovers, and we take care of our community.
How do I receive my certificate?
As soon as you have completed the course you will be provided with a groomarts certificate that states the completion of your course.
Check your inbox to confirm your subscription